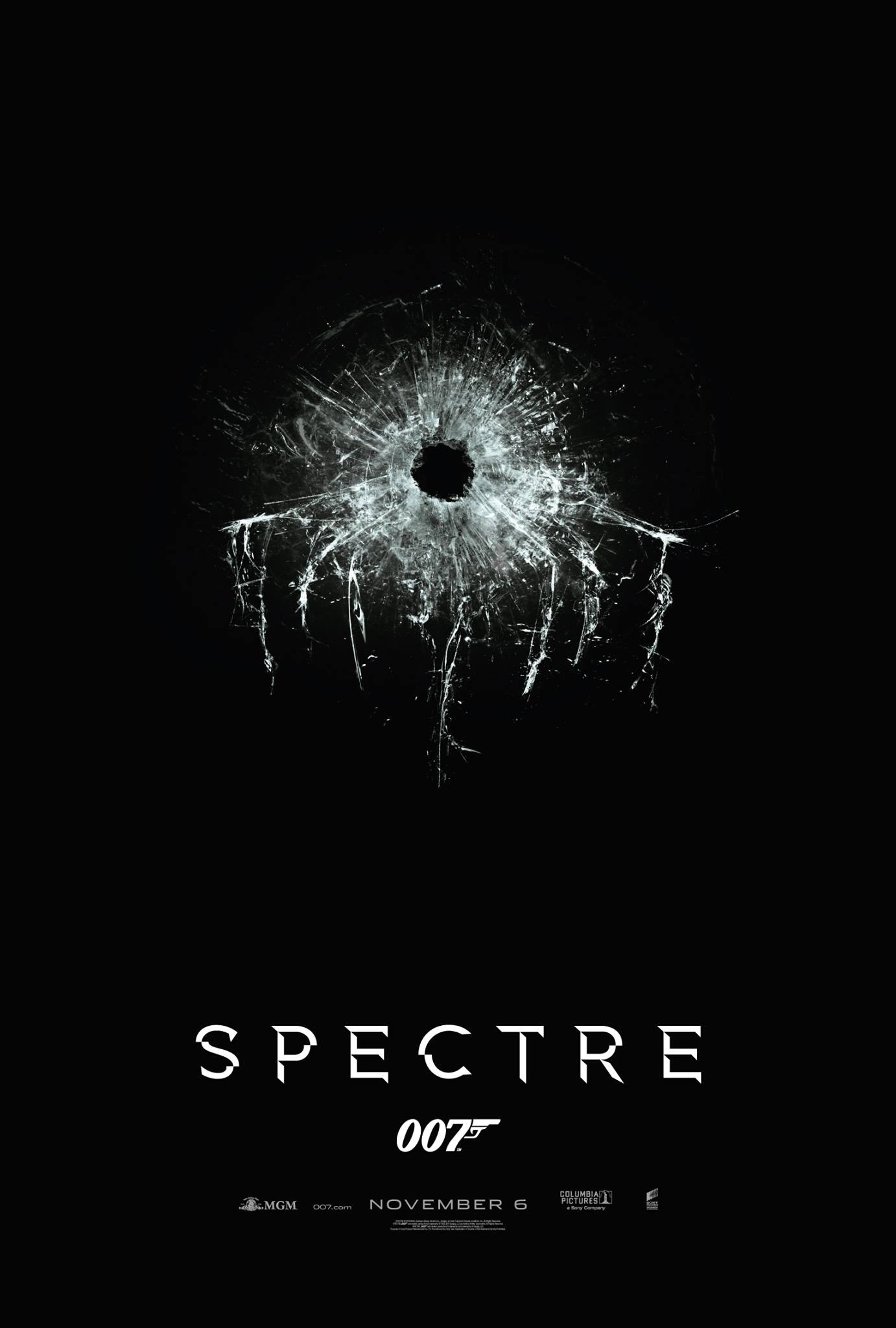 While watching the most recent Bond movie, Skyfall i decided to look it up a bit more, it was the first Bond movie i can remember really watching. It is visually stunning and actually got me interested in the character of Bond and others around him. James Bond movies to me have always been about the new theme music they have (Goldfinger being a favourite) and also they opening credits featuring these songs has always been a highlight. So while I was looking at the IMDB page for this film, i looked into Sam Mendes and saw he was directing the next Bond movie also, which is great as he proved he knew how to handle the franchise. Here is the films plot according to IMDB.
A cryptic message from Bond's past sends him on a trail to uncover a sinister organization. While M battles political forces to keep the secret service alive, Bond peels back the layers of deceit to reveal the terrible truth behind SPECTRE.
This sounds pretty cool. This sounds like a plot i can follow and be invested in. In addition to the interesting plot line… comes the amazing cast! a good cast really gets me excited for any film, thats why i usually always fall in love with Wes Anderson films! Here are some of the few new cast members to this upcoming Bond film that i am excited to see!
Christoph Waltz:
Breaking out into Hollywood due to his roles in Quentin Taratino's Inglorious Bastards and Django Unchained, Waltz has already won two Oscars! He has also become a personal favourite of mine, someone i am excited always to see on screen. His name alone on the list of the new Bond cast got me excited. Waltz has maybe to a disadvantaged been typecast as a villain in hollywood, which i think may be the case for the newest Bond movie. However i think this may be just the role for him.
Lea Seydoux
Seeing her name was also a nice surprise. Having just recently watched Blue is the Warmest Colour, i can see now why she and her co star have broke into Hollywood. I think this film will provide the platform for her to be really known in Hollywood. Now the question is… is she the new BOND GIRL? she may just be.
Andrew Scott
An actor who i am dying to see in more roles ever since his infamous role as Moratory in Sherlock, Scott is a welcome addition to this diverse cast and who i hope has a major role, major enough to give him a great platform for more roles outside of the UK. He also works well as a villain.. leaving me a huge question mark over his part in this next Bond movie?
Ben Whishaw
Ben Whishaw was a new cast member in the last Bond film and made his debut as the new Q. I have admired his work in Cloud Atlas and want to see more of him, especially in the Bond films, i feel for this new one we will hopefully see a new side to his character but also have more of his humour and banter with Daniel Craig, a bromance? or double act that could really flourish.
In addition to these amazing new cast members is also the question of who will preform the new Bond theme.. Here are a few who i think could be up for it or who i would personally think would be a good choice.
Sam Smith
One of the most popular artists of 2014 was Sam Smith, is music could be the male version of Adele. In addition he is british but him being a male puts on a twist on the Bond theme being commonly sung by a female. I would personally love to see the Bond theme being sung by him this year.
Lana Del Rey
A rising popular choice by the film industry, having written songs for The Great Gatsby, Maleficent and most recently Tim Burtons Big Eyes. Lana's classy style would also seem like a perfect fit for the Bond theme. However I feel Lana might not be chosen due to her over exposure..?
Rihanna
I read that Rihanna is rumoured to be doing the next Bond theme, something that i was surprised to read. While Rihanna has great vocals,i don't believe she has the right image that the Bond films are trying to portray.
Lorde
A young and fresh break out star that soared in popularity could be just the right thing for the Bond franchise. Her unique style could easily fit the Bond franchise. I would love to see this collaboration.
Muse
More of a wishful thinking suggestion. I believe Muse would do an amazing theme for a Bond film, it would be a great rock song, that would be similar to live and let die.
Sia
A singer song writer that has become very popular in 2014 without revealing her face as much, but she has made her mark. Most recently she did a song for the movie Annie, a small step towards i believe a career doing songs for films. Sia would be perfect vocally for a Bond movie, no doubt, she is along side Sam Smith the best candidate.